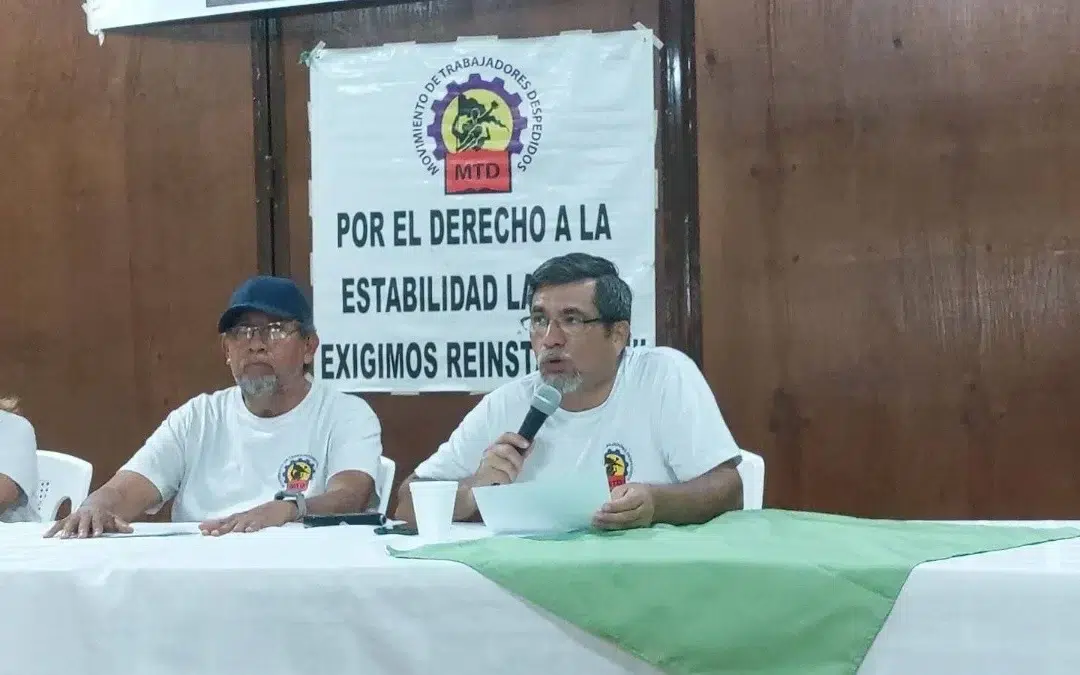 Of these, 13,307 workers were dismissed from their positions in 45 government agencies, 4,444 in 25 municipalities of the ruling party New Ideas and 2,550 in the Legislative Assembly. − De estos, 13,307 trabajadores fueron separados de sus cargos de 45 dependencias gubernamentales, 4,444 en 25 alcaldías del partido oficialista Nuevas Ideas y 2,550 en la Asamblea Legislativa.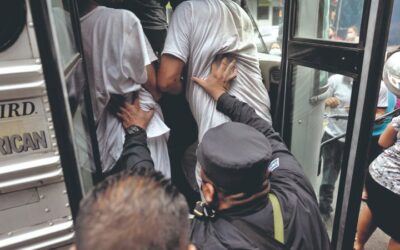 The EU also called on the government to respect human rights and "return to normality." — También llamó al gobierno a respetar los derechos humanos y "volver a la normalidad".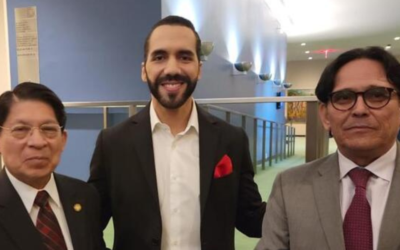 The meeting between the controversial Salvadoran leader and the Nicaraguan foreign minister occurred in New York, United States, where the High-Level Week of the 78th United Nations General Assembly is being held. — La reunión entre el polémico gobernante salvadoreño y el canciller nicaragüense se dio en Nueva York, Estados Unidos, donde se lleva a cabo la Semana de Alto Nivel de la 78ª (Septuagésimo octava) Asamblea General de la ONU.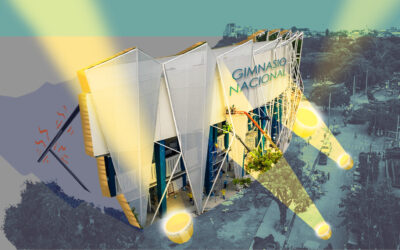 Prodisa, the star contractor of the Central American Games, has accused one of its subcontractors of extortion and fraud. According to a Salvadoran company, Prodisa, owned by Mexicans, withheld nearly half a million dollars as a bribe for awarding them a contract to build a metal structure for the National Gymnasium. A Civil Court has ordered an embargo on Prodisa's accounts while the case is resolved. The DOM currently disables the Mexican company from being contracted for public works in El Salvador. — Prodisa, la contratista estrella de los Juegos Centroamericanos, ha sido denunciada por una de sus subcontratistas por extorsión y estafa. Según una empresa salvadoreña, Prodisa, de propietarios mexicanos, le retuvo casi medio millón de dólares, en concepto de soborno, por haberle dado un contrato para hacer una estructura metálica del Gimnasio Nacional. Un juzgado de lo Civil ordenó un embargo de las cuentas de Prodisa mientras se resuelve el caso. La empresa mexicana está actualmente incapacitada por la DOM para ser contratada en obras públicas en El Salvador.