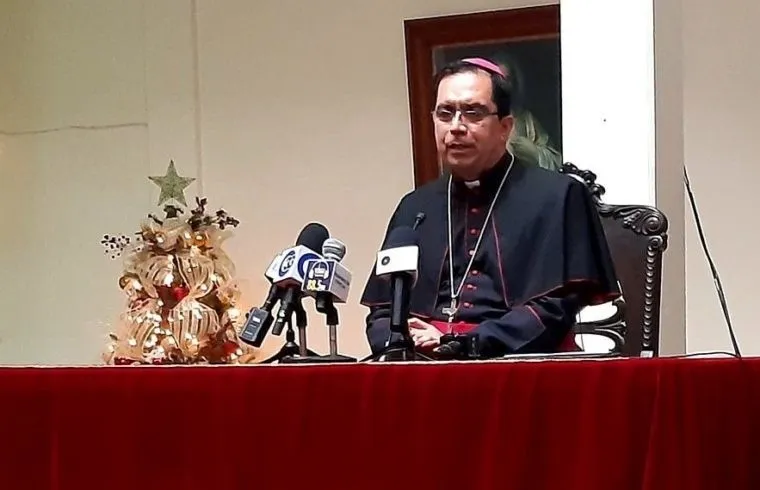 Two bishops and a Jesuit priest assure that the position of Escobar Alas does not reflect that of the Catholic Church. / Dos obispos y un sacerdote jesuita aseguran que la postura de Escobar Alas no refleja la de la Iglesia Católica.
HIGHLIGHTS / NOTICIAS DESTACADAS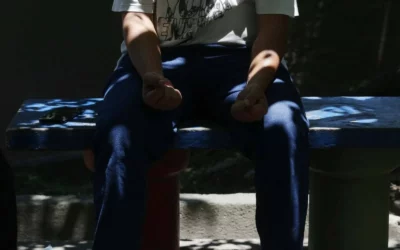 A former prisoner of the Izalco prison narrates in first person what he lived in the 30 days that the emergency regime detained him. He omits his name because he fears being recaptured. / Un exreo del penal de Izalco narra en primera persona lo que vivió en 30 días que estuvo detenido por el régimen de excepción. Omite su nombre porque teme ser recapturado.
El Faro obtained audio recordings of conversations between a senior Bukele administration official and the Mara Salvatrucha, detailing the unraveling of covert negotiations for a reduction in homicides. In one of the recordings, Carlos Marroquín, the official leading the talks, blamed Security Minister Gustavo Villatoro for the collapse that led to an unprecedented wave of violence in March. He also confirmed to the gang that he personally took Helmer Canales Rivera, alias "Crook," out of prison to Guatemala despite pending criminal charges and a U.S. extradition request. / Carlos Marroquín, director de Reconstrucción del Tejido Social del Gobierno de Nayib Bukele, confirmó a la MS-13 haber sacado personalmente del país al pandillero extraditable "Crook", y culpó al ministro de Seguridad, Gustavo Villatoro, a quien llamó "loco ministro", de haber roto las negociaciones con la estructura criminal. El Faro obtuvo grabaciones de conversaciones entre Marroquín y esa pandilla.
The Supreme Court of Justice is maneuvering on three fronts while preparing its 2023 budget: it seeks to remove more judges and magistrates from their functions and appoint others to help process the cases of the Exception Regime. In addition, to reward those who are already hearing such cases with a salary increase. All this occurs on the eve of the negotiations of the nation's general budget, the final approval of which is up to the Legislative Assembly. In the draft budget of the Court, the magistrates have prescribed a raise of $2,500 per month starting in 2023. The president of the Court justifies this by saying that since 2006 the magistrates have not changed institutional vehicles. / La Corte Suprema de Justicia maniobra a tres bandas mientras prepara su presupuesto 2023: busca separar a más jueces y magistrados de sus funciones y también nombrar a otros que ayuden a procesar los casos del Régimen de Excepción. Además, premiar con aumento salarial a los que ya están conociendo dichos casos. Todo esto ocurre en vísperas de las negociaciones del presupuesto general de la nación cuya aprobación final le toca a la Asamblea Legislativa. En el proyecto del presupuesto de la Corte, los magistrados se han recetado un aumento de 2,500 dólares mensuales a partir de 2023. El presidente de la Corte justifica diciendo que desde 2006 los magistrados no han cambiado de vehículos institucionales.